Meet the
QQI Team
---
"Chuck"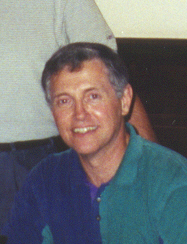 428 Pendleton Lane,
Londonderry, NH, 03053
(603)434-8543
chuck@quantumquality.com
Personal Profile
Chuck Hughes
Charles (Chuck) Hughes is the President of QUANTUM Quality, Inc. He is a RAB Certified ISO 9000 Quality Systems Lead Auditor (QS-LA), an ASQ Certified Quality Systems Auditor (CQA), and an IATF Certified Quality Systems Lead Auditor for the automotive industry. Chuck is an expert in Operations Management with over 20 years experience in leadership, training, and motivational skills. As a Mechanical Engineer, Chuck has worked in various low and high tech environments as a manufacturing engineer, process engineer and engineering manager. He has developed and delivered training programs related to ISO 9000, leadership, product management, service, design engineering, and instructional techniques. These courses have been used to train hundreds of people in the United States and overseas. Chuck has a Bachelors Degree in Military Engineering from the United States Military Academy.
Chuck has personally led ISO 9000 collaborative programs at several New England Colleges - Merrimack College, in Andover, MA, Franklin Pierce College, in Nashua, NH, and Worcester Polytechnic Institute, in Waltham, MA. – resulting in over 50 companies being trained in ISO 9000 and QS 9000. He has managed the efforts of numerous major manufacturers to successful registration.
Prior to establishing QUANTUM Quality, Chuck was the Executive Vice President of the Quality Improvement Network, Littleton, Massachusetts. He has held several management positions in several progressive companies. As Regional Service Manager, International Office Products Division of Nashua Corporation, he was responsible for the technical service efficiencies of the South American and Australian subsidiaries. While at Nashua Corporation and again at Polaroid Corporation, Chuck was selected to teach various management skills courses to middle and upper management. Chuck is a retired US Army officer. While in the Active and Reserve, Chuck has commanded infantry and armored units ranging from 45 to 500 personnel. He was an instructor for seven  years with the U.S. Army Command and General Staff College providing instruction, leadership and mentorship to junior officers in the Combined Arms Services Staff School (CAS3).
---
Senior Consultant

jimanderson@tampabay.rr.com

Personal Profile

Jim Anderson

Jim Anderson is an associate of QUANTUM Quality, Inc. Mr. Anderson is a certified Quality Management System Lead Auditor (certified by RAB for ISO and by AIAG for QS 9000), an ASQ Certified Quality Manager (CQMgr), Certified Quality Auditor (CQA), and has served as an Examiner for the Granite State Quality Award and for the Arkansas State Quality Award. He also currently works with registrars conducting registration and surveillance audits for ISO 9000 and ISO/TS 16949 systems.

With 30 years of experience at all levels of top performing organizations, Mr. Anderson is our expert in leading and developing quality management systems that result in customer satisfaction in service-oriented organizations. Mr. Anderson is the key player in QUANTUM Quality's role as a top quality system consulting resource in the service industries and with governmental agencies. Using the extensive experience he gained from years in aircraft operations and maintenance activities, Mr. Anderson has also very effectively worked as an auditor and consultant with a wide range of manufacturing companies to successfully implement quality management systems.

After 25 years of active duty and a variety of leadership positions in the United States Air Force, Mr. Anderson leveraged his interest, experience, and knowledge of quality systems into a consultancy with a primary business line of helping organizations assess and implement quality programs. Mr. Anderson worked with numerous organizations to start them on the path toward effective quality cultures and quality management systems. These clients include program offices at the USAF's Electronic Systems Center who subsequently were singled out at the national level for quality excellence.

As a teacher and mentor, Mr. Anderson's training and consulting activities have ranged from leading senior executive leadership groups through strategic and short term planning sessions to facilitating and training cross functional process action teams seeking solutions to complex problems. Specific training topics have included: principles of quality, understanding and implementing ISO 9000 and QS 9000-compliant systems, enabling leadership to lead culture changes, improving processes, solving problems, benchmarking, improving performance, gaining and keeping committed customers, measuring and analyzing data, and managing projects. As aQMS consultant, he has worked with over 25 companies in various phases of their ISO implementation and maintenance programs.

Mr. Anderson's military background includes tactical flying operations with combat flying experience, aircraft maintenance, and operational staff positions at major command-level and Headquarters, USAF (Pentagon). He was the commander (CEO) of two separate USAF organizations - at squadron-level (90 people) and at group-level (800 people).

---
---
Senior Consultant
37 Electric Avenue, Lunenburg, MA 01462
(978)582-4244
IBISmail@AOL.com

Personal Profile

R. Scott Jennings

Scott Jennings is the President of Integrated Business Improvement Services (IBIS) and is a RAB Certified ISO 9000 Quality Systems Lead Auditor. He is a leading educator/auditor in ISO 9000, having worked with well over 100 clients in support of ISO 9000 implementation efforts. These clients have spanned a wide variety of disciplines, including manufacturing, software, medical device, aerospace, automotive, and the service industry. Mr. Jennings is fully conversant in the automotive industry's QS-9000 standard, the FDA's Quality System Regulation, and the ISO 9000-3 Guidelines for the Application of ISO 9001 Software.

For over four years, Scott has been the program manager and lead instructor for some twenty ISO 9000 Collaboratives. He is author of several courses in ISO 9000 and TQM, and creator and sole instructor of a course entitled "ISO 9000 and Software Quality Assurance", providing a detailed analysis of the requirements of ISO 9001 as viewed through the ISO 9000-3 guidelines for software.

As an experienced educator, consultant and auditor in quality assurance, Scott has extensive program administration experience in both the private and public sectors, including 11 distinguished years with the U.S. Department of Commerce. He co-authored the Federal (NIST), American National Standards Institues (ANSI), and draft International (ISO) Standard for Open Repository Systems.

Mr. Jennings has a B.S. degree in Mathematics from Florida International University and has done Graduate work in Engineering Administration at George Washington University.

---

Senior Consultant
davewilson@quantumquality.com

Personal Profile

Dave Wilson

Dave Wilson an associate of QUANTUM Quality, Inc., and its past President Mr. Wilson is an ASQ Certified Quality Manager (CQMgr), one of the first in New England, an ASQ Certified Quality Auditor (CQA), and he is a certified Quality Management Systems Lead Auditor (certified by the RAB for ISO 9000 and AIAG for QS 9000 systems). With over twenty years of experience in quality, leadership, training, and manufacturing management, Dave is an expert in customer-focused quality and quality systems design, as well as customer satisfaction. He is an Examiner for the Granite State Quality Award and serves on the Board of Directors for the Granite State Quality Council. Dave is active in the American Society for Quality (ASQ) and has worked with their Certification Board in developing the Certified Quality Manager exam.

As a Principle Consultant, Senior Trainer, and a Lead Auditor, Dave has worked with over 60 companies to build better quality systems. He has led the effort in creating integrated, functional quality systems for many organizations as well as creating and delivering numerous training programs to successfully meet client needs. Dave has participated in over 50 quality system audits to ISO 9000 and QS 9000 standards (more than 30 of those as Lead Auditor).

At all levels of instruction; from executives to shop floor employees, at technical school or college courses, at private sector companies or at publicly offered courses, Dave has succeeded in helping people learn. He has been instructing adult learners for over 30 years, and has taught for the U.S. Army Command and General Staff College.

Dave's experience prior to QUANTUM Quality, Inc., included management positions in several New England companies. Dave was VP of Client Services at the Quality Improvement Network, Inc. in Littleton, Mass., working with clients to provide the same high level of consulting services that QUANTUM Quality now offers. As a Program Manager at Wang Labs, Dave was responsible for many customer outreach and quality improvement programs including Customer Satisfaction, TQM, and team building. At Data General, Dave was Program Manager for several major production programs for Federal Government customers. He implemented and managed several unique configuration management and quality assurance programs to meet specific customer requirements, as well as early TQM programs in the manufacturing facilities.
---

[ Home | | Mission | Company Profile | Services | Feedback |

The Team | Contact Info | Links |
Send mail to Chuck@quantumquality.com with questions or comments about this website.
Copyright © 2007 Quantum Quality, Inc.
Last modified: 2 January 2007